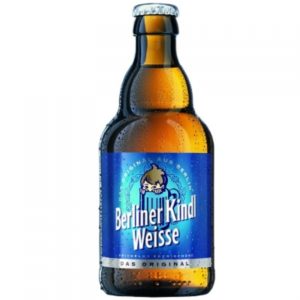 As you could probably guess Berliner Weisse is a beer most closely associated with the northern part of Germany and Berlin in particular.
It is best described as a sour or tart, low alcohol wheat beer. Historically it was one of the most popular styles of beer brewed in Berlin but that is no longer the case with true Berliner Weisse (the name is protected by law meaning only those made in Berlin are true Berliner Weisse) a lot harder to come by.
The appearance is most usually very pale to light straw coloured, and the predominant character is the tart acidicness that is produced by adding Lactobacillus to the fermentation. The alcohol content is usually around 3% ABV.
The grain bill should have around 50% or more wheat along with Pilsner malt and hop bitterness and aroma are usually very low.
IBUs: 3 – 8
SRM: 2 – 3
OG: 1.028 – 1.032
FG: 1.003 – 1.006
ABV: 2.8 – 3.8%
https://homebrewanswers.com/shop/wp-content/uploads/2016/09/home-brew-answers.png
0
0
Neil
https://homebrewanswers.com/shop/wp-content/uploads/2016/09/home-brew-answers.png
Neil
2015-10-28 15:37:56
2015-10-28 16:01:20
Berliner Weisse