When I started brewing my first few beers were commercial beers I'd tried to recreate. In essence, they were a clone beer. I would say that was somewhat of my motivation to start brewing in the first place, I wanted to recreate some of my favourite beers that I could buy in the shops. I still do brew the occasional clone beer but now it's more of a case of brewing a beer I cannot otherwise get here in my corner of the UK and I think brewing these clones is a great way to learn your craft especially if you can compare them with the actual beer.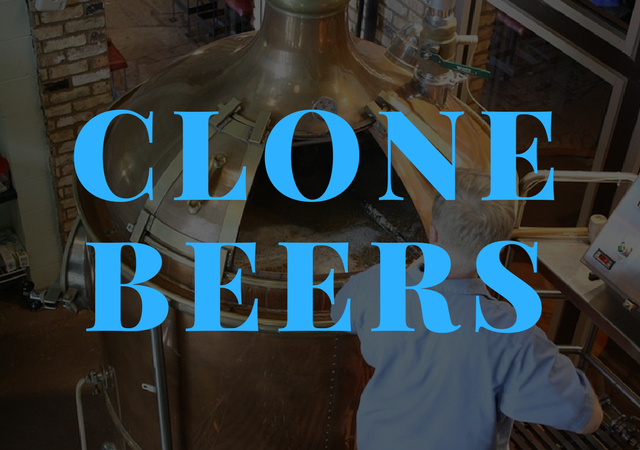 Making Your Own Clone Beer
There is always something satisfying about cloning a commercial beer and measuring your efforts against those of a proper brewery. I have written about clone brewing before, but recently I came across the website for Deschutes Brewery and was pretty surprised to find a list of home brew recipes to recreate some of their most popular beers.
Deschutes Clone Recipes
Of course, they haven't given you the exact recipe for all their beers, they have, however, listed all of the ingredients used in say their Obsidian Stout. Any home brewer that has that information is going to be able to make a fairly good approximation of Obsidian after a couple of attempts.
I think this is a great thing that Deschutes is doing and I'm sure most home brewers who have ever tried to clone a commercial beer will appreciate them connecting with the home brew community. If you have ever tried contacting a brewery about the recipe for one of their beers it can be a hit or miss affair.
Brewdog Clone Recipes
BrewDog has gone one step further and released all their recipe for pretty much every beer they have made. In effect, they have open sourced all their recipes and released them all in a book.
BrewDog have even scaled their recipes for a typical home brew setup, provided quantities and tips on getting a close clone of the beer. They have released all their recipes in a free pdf ebook called DIY dog and I think this is an unprecedented movement for breweries being open about their methods.
In a lot of cases, modern craft breweries start out as homebrewers who take their hobby professional. Giving their recipes away like this is great for the home brewing community and I am sure it has won BrewDog a lot of fans in the process.
Avery Brewing Clone Recipes
Avery brewing is another brewery that is completely open with their recipes. On each of their beers pages on their website, they have a home brew recipe scaled to 5 gallons and listing the quantity of each ingredient.
For a home brewer like me who has little chance of getting one of their beers here in the UK, this is a great way to be able to get an approximation of one of their beers and give me further inspiration for my own beer recipes.
What Are Your Experiences With Contacting Breweries?
Some breweries are completely fine with telling you what hops are used in their beers or the makeup of the grist, where as in my experience the majority of emails to a brewery receive no response. This is why, when I came across Deschutes home brew recipes I was slightly taken aback and excited they have chosen to be so open. Hopefully, more breweries will take a similar stance. Of course, now you're going to go out and buy that breweries beer because they have reached out to you, plus to see what your clone is like.
If you have ever contacted a brewery and they've been only happy to help you out then let us know in the comments section.
Books on Clone Beers
The first beer I ever made was a clone beer, it was Fullers London Pride. I seem to remember it was a pretty good replica of the actual beer and this is what really spurred me on to learn more about home brewing. At the time I knew hardly anything about brewing, everything I did was following the instructions set out in this book:
Brew Your Own British Real Ale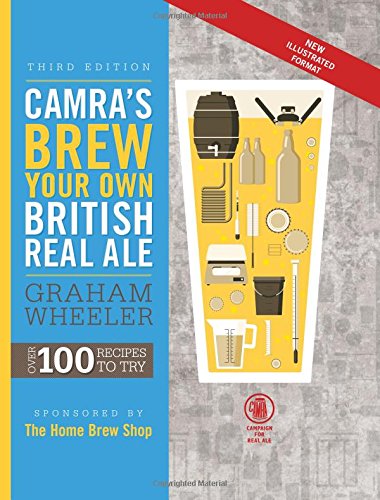 Graham Wheelers – Brew Your Own British Real Ale
. There are over 100 recipes in this book of British real ales and if you are looking to brew any clone beer from the UK then the best bet is to look here first.
Clone Brews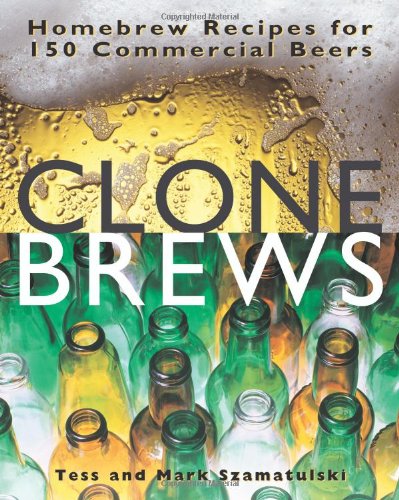 Next up is a book called Clone Brews. This is a book I have only flicked through briefly. I haven't attempted any of the recipes in it but there are plenty there and some good commercial beers are included. If clone beer recipes are your thing then you need this in your library.
North American Clone Brews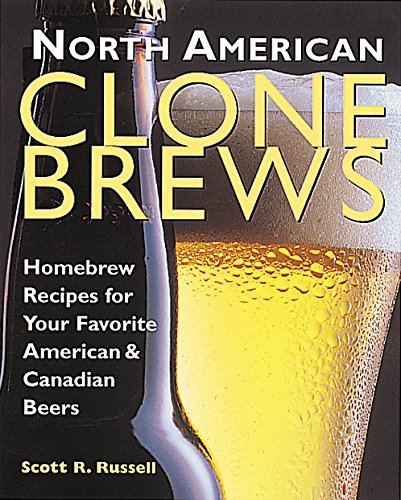 Lastly, a book heavily referenced in forums is North American Clone Brews. With such a huge craft beer scene in the US at the moment this book has 150 odd recipes for brewing US and Candian beers, although some reviews are mixed it may be worthwhile for getting ideas on brewing a particular American or Canadian craft beer.
Forums
Forums are a great place to find recipes, there are so many people brewing recipes and trying to replicate beers you can get a good idea of the ingredients in a beer and then tweak to your liking. The first place you need to check out is the recipes section on Home Brew Talk there is more information on this forum alone than any of brewing website on the web.
If you are looking for British Beers then check out  The Home Brew Forum for good recipes. If you can't find the beer you are looking for then post because I'm sure someone on the forums will have brewed it.
Podcasts
Lastly, I'm pretty sure most people have heard of the Brewing Network. There are some pretty detailed and in depth podcasts on cloning commercial beers. The Jamil Show/Can You Brew It is the one to look for and the whole archive is available for you to look through. So if they have covered the beer you are wanting to brew this is a must listen, however, if you want to brew something a bit more obscure they are likely to have not covered it.
Hopefully, you have found some of these resources helpful in brewing your own clone beer. Anything to add then put it in the comments.
https://homebrewanswers.com/wp-content/uploads/2017/07/completion.png
450
640
Neil
https://homebrewanswers.com/shop/wp-content/uploads/2016/09/home-brew-answers.png
Neil
2017-07-30 11:43:10
2017-07-30 11:43:10
Clone Beer Recipes - Recreate Your Favourite Commercial Beers