A beer originating in London, Porter was a style that was born from a blend of beers in the 18th century called three threads, eventually a beer brewed that recreated the blend of beers and this became known as Porter. The name porter is supposedly derived from the popularity of the beer with the porters who worked in London.
Porter as a style of beer has a few variations so they can range in alcohol content from between 4% to 9.5% but all of them share a colour somewhere between Deep brown to near black, with ruby highlights being common because of the use of dark roasted and dark caramel malts.
English Porter
Brewed primarily with British ingredients English Porter or Brown Porter typically is full of caramel and toffee notes and has a hint of sweetness. Hop bitterness is medium and aroma is low or has the earthy character from English hop varieties like East Kent Goldings for example. The body is medium and London water which is fairly hard should be used. ABV is usually in the range of 4 – 6%
IBUs: 18 – 35
SRM: 20 – 30
OG: 1.040 – 1.052
FG: 1.008 – 1.014
ABV: 4 – 5.4%
Robust Porter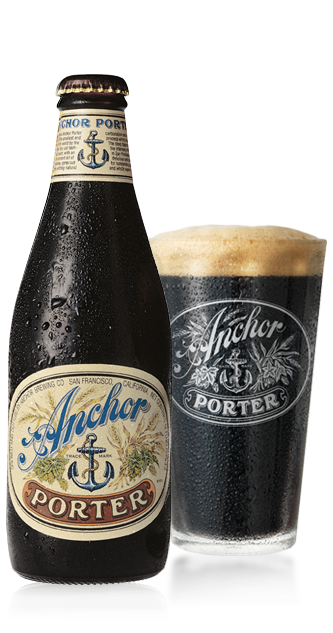 Robust Porter differs from an English Porter in that it tends to you more roasted or back malt than the latter and has a little less sweetness and the toffee character. The roast is not the stand out character however as in a Stout. Hops are more potents in the Robust Porter both in terms of bitterness and aroma and American varieties of aroma hops can really have an affect on the character of the beer. Alcohol is also usually higher in the Robust version.
IBUs: 25 – 50
SRM: 22 – 35
OG: 1.048 – 1.065
FG: 1.012 – 1.016
ABV: 4.8 – 6.5%
Imperial Porter
Also known as Baltic Porter this is another example of brewers pushing the envelope on style and resulting in an accepted style of it's own. The Imperial Porter is bigger and bolder both in terms of alcohol content and also hop especially aroma hops playing a more significant role in overall flavour. The star of the show is the deep, rich maltiness from the dark malts and a deep dark fruit quality. Roastiness should be kept in check when formulating an imperial Porter otherwise it becomes an Imperial Stout.
IBUs: 20 – 40
SRM: 3. 5- 6
OG: 1.060 – 1.090
FG: 1.016 – 1.024
ABV: 5.5 – 9.5%
https://homebrewanswers.com/shop/wp-content/uploads/2016/09/home-brew-answers.png
0
0
Neil
https://homebrewanswers.com/shop/wp-content/uploads/2016/09/home-brew-answers.png
Neil
2015-10-29 11:13:22
2015-10-29 11:13:22
Porter