What I am hoping to do in this post is encapsulate everything about getting to know and getting started brewing Belgian beer in a concise form. There are whole books dedicated to the subject so obviously this isn't going to be as an expansive resource as one of those but I hope it will become something that is useful to some of you out there.
It's widely known that Belgian beers are coveted by connoisseurs and praised by critics around the world. It's also fascinating that many of the brewing techniques and practices used are the same today as they were hundreds of years ago. To start off with let's take a look at some of the styles of beer that makes Belgium famous.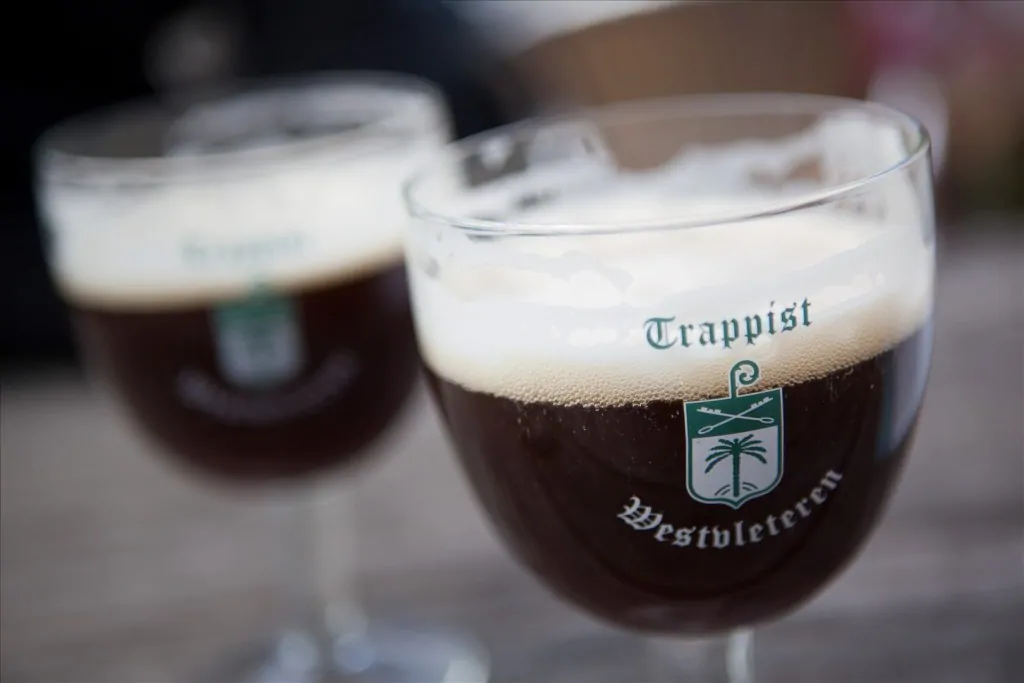 Belgian Beer Styles
To begin with I will run though some of the easier styles to brew. So basically anything that requires a basic infusion mash.
Belgian Pale Ales
Unlike some of the other styles that dominate in one area or another pale ales strive for balance. Typically being a modest ABV and some of the bubblegum, clove and banana flavours that are brought to the fore in other styles are subdued. The grist is usually a high proportion of Pilsner malt and an addition of Munich or Vienna to add a maltiness and body. Sugar which plays an important part in Belgian brewing is not necessary in most cases due to lower ABV. Hops used to balance not in a leading role.
Commercial Examples: De Koninck, Palm / Palm Speciale
Belgian Strong Pale Ales
You only need to say Duvel really and most people will know the style. The colour will be the same as ordinary pale ales which will range from gold to light copper. Hop bitterness is again balanced but what sets strong pale ales apart is, well their strength. The alcohol lends its own spiciness and complexity to the beer.
Commercial Examples: Duvel, La Chouffe, Delirium Tremens
Trappist & Abbey Beers
Trappist beers are produced by Cistercian monks and to be called a Trappist beer it has to be produced in one of the 7 Trappist abbeys that produce beer (6 of which are in Belgium). There is a lot of variation within the style of beer they range from pale gold to dark chocolate in colour but a common feature is the way they are tiered. There are Singel, Dubbel, Tripel and Quadruple according to strength (sometimes indicated to by colour). The best way to define the styles is with examples so take a look at some of the commercal examples below otherwise again hops are not at the forefront, occasionally spices are used but never too much and all tend to be fairly dry.
Commercial Examples: Dubbel – Chimay Première (Red), Westmalle Trappist Dubbel Tripel – Chimay Tripel (White) Quadrupel – Trappistes Rochefort 10, Trappist Westvleteren 12
Saison
A farmhouse beer that was made to be consumed during the summer months. Saison is usually a moderate strength beer but there are special versions of it. Pilsner malt makes up a large part of the grist with other aromatic malts added. Hops are not overwhelming but noticeable enough usually something like saaz. Also typically there will be spices like orange peel and coriander. All in all you have an extremely complex fruity beer that has recently had a big resurgence.
Commercial Examples: Saison Dupont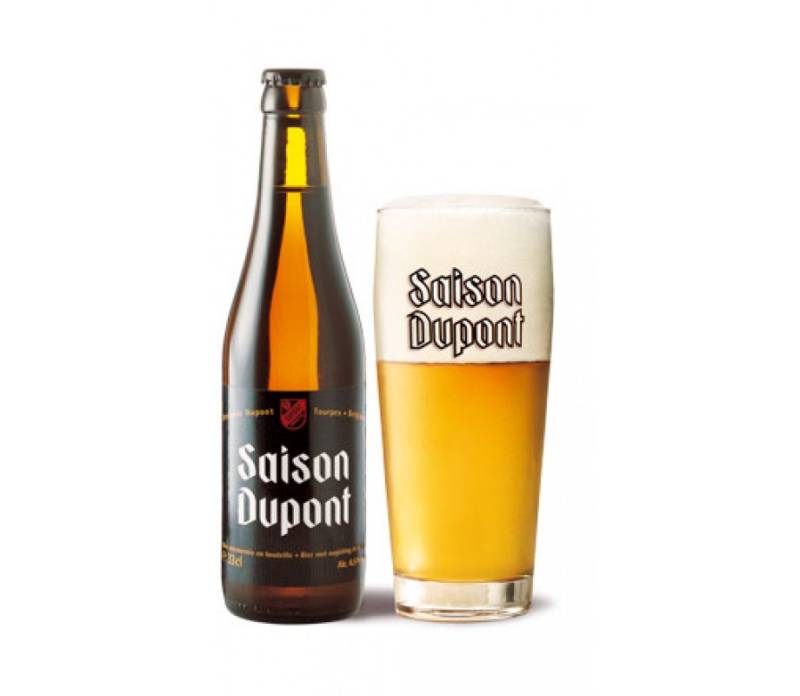 There are of course other examples like Lambics and Witbiers but these probably require their own dedicated posts. All of the above beers are fairly simple to make yourself and require only a basic infusion mash. All that is necessary from the brewer is to keep things simple and think carefully about balance and flavour.
What Malt and Hops
The great thing about Belgian beers are their simplicity most use just a handful of ingredients and the hard part is getting the right balance of malt and hops. The one thing you will need to consider though is your yeast strain that you use. This is something you don't want to save on as the yeast plays a huge part in the Belgian styles.
Malt: Pilsner malt is one of the most widely used in all the above beers making up the bulk of the grist. Other malts that are also common to all the above beers are Munich and Vienna malt as well as their caramelised variaties, caramunich and caravienna. Of course other types of grains will be in certain beers such as wheat in Saison but the Pilsner malt with some other aromatic is the most common.
Hops: Styrian Goldings, Saaz and Tettnang are typical to all the styles. There is a strong emphasis on local hops (to Belgium) obviously but also hops like Fuggles and East Kent Goldings are used frequently too. One thing common throughout the styles is that hops are mainly used to balance the beer and are not overpowering or overly aromatic like you would find in modern IPAs.
Typical IBU's:
Saison 25 – 45
Belgian Pale 20 – 30
Belgian Strong 25 – 35
Tripel 25 – 40
Dubbel 15 – 25
Sugar: Sugar plays an important part in Belgian brewing. Some of the styles are brewed to high gravities and the addition of caramelised sugar is used to make it easier to achieve these high gravities. It goes to show that using sugar in brewing is not a bad thing, which some people seem to think. Some home brew shops sell candi sugar but I would discourage you to buy this, ordinary sugar will have the same effect. Something like turbinado or piloncilo sugar will add their own twist on the final beer , plain white sugar will work but make the beer thinner and cidery. You can make your own caramelised sugar and I will shortly post up how I make my own.
Yeast: This is probably one of the most crucial ingredients that will definitely leave you with an ok beer or the Saison/Trappist/Abbey Ale you wanted to brew. I would always choose a liquid yeast like Wyeast or White Labs. Below I have listed some suitable varieties and their details.
BrandNameAttenuation PercentFlocculation Level
| | | | |
| --- | --- | --- | --- |
| Wyeast Labs | Belgian Abbey II | 75 | Medium |
| Wyeast Labs | Belgian Ale | 74 | Medium |
| Wyeast Labs | Belgian Saison | 78 | Low |
| Wyeast Labs | Belgian Strong Ale | 75 | Low |
| Wyeast Labs | Trappist High Gravity | 77.5 | Medium |
| White Labs | Abbey Ale | 75.5 | Medium |
| White Labs | Belgian Ale | 75 | Medium |
| White Labs | Belgian Golden Ale | 77.5 | Low |
| White Labs | Belgian Saison I Ale | 70 | Medium |
| White Labs | Belgian Style Ale Yeast Blend | 77 | Medium |
| White Labs | Trappist Ale | 75.5 | Medium |
Now we've looked at some common Belgian beer styles, let's move and and get to the important bit of brewing them. In this section I will show you a couple of recipes and explore some important points to make your home brewed Belgian beer unique to you.
A few points about the recipes here:
Theses are simple to brew Belgian styles and require only a basic infusion mash. They are both 19 litre all-grain batches (how to convert all grain to extract can be found here). I have set the mash efficiency to 75% meaning that three quarters of the available fermentables have been extracted.
So first of here is my interpretation of a Belgian Strong Pale Ale.
Belgian Strong Recipe
Batch Size: 19 Litres
Original Gravity: 1.071
Final Gravity: 1.014
ABV: 7.45%
Bitterness (IBU): 28.7
Est. Colour (EBU): 7.6
AmountItemType% or IBU
| | | | |
| --- | --- | --- | --- |
| 4.60 kg | Pilsner (2 Row) Bel (3.9 EBC) | Grain | 85.00% |
| 35.00 gm | Saaz [4.00 %] (60 min) | Hops | 15.2 IBU |
| 30.00 gm | Styrian Goldings [5.40 %] (30 min) | Hops | 13.5 IBU |
| 25.00 gm | Styrian Goldings [5.40 %] (0 min) | Hops | – |
| 0.80 kg | Corn Sugar (Dextrose) (0.0 EBC) | Sugar | 15.00% |
As you can see this recipe is pretty simple and in many respects that's what Belgian beers are like. It gives a chance for each ingredient to take centre stage. It is very important that you choose a good yeast strain because this will be a pronounced flavour in your strong pale ale. I have recommended White Labs WLP570 Belgian Golden but of course you can substitute this for something else.
In this recipe I have also added plain white sugar. Typically Belgian beers use a dark caramelised syrup which is referred to as Candi sugar. Home brew shops sell a hard candi sugar which is quite expensive and in my experience yields the same results as ordinary table sugar. If you want to try something different maybe use something like demerara or brown sugar, these will add a dark rummy quality you won't get from plain white.
Next up we have a simple Saison style beer.
Saison recipe
Batch Size: 19 Litres
Original Gravity: 1.049
Final Gravity: 1.013
ABV: 4.85%
Bitterness (IBU): 32.4
Est. Colour (EBU): 17.7
AmountItemType% or IBU
| | | | |
| --- | --- | --- | --- |
| 2.50 kg | Pilsner Malt (3.9 EBC) | Grain | 60.00% |
| 1.10 kg | Biscuit Malt (45.3 EBC) | Grain | 30.00% |
| 0.45 kg | Wheat Malt (3.9 EBC) | Grain | 10.00% |
| 30.00 gm | Goldings, East Kent [5.00 %] (60 min) | Hops | 19.4 IBU |
| 40.00 gm | Saaz [4.00 %] (20 min) | Hops | 12.5 IBU |
| 20.00 gm | Saaz [4.00 %] (1 min) | Hops | 0.4 IBU |
| 1.00 gm | Coarsely Crushed Black Pepper (Boil 5.0 min) | Misc | |
| | Zest of 1 (Bitter) Orange(Boil 5.0 min) | Misc | |
| 12.00 gm | Coriander Seed (Boil 5.0 min) | Misc | |
Here you can see there are several spices added in the last 5 minutes of the boil. This is fairly typical of farmhouse ales like Saison and feel free to experiment. Things like Orange peel and coriander are tried and tested. What you want to make sure of though is that nothing is overpowering (It's easy to get carried away).
Again everything is fairly simple and there are only a few ingredients. Yeast takes an important role again otherwise you won't achieve that unique Saison taste. I would recommend Wyeast or White Labs Saison strains as a good start. There are some dry yeast Saison strains available now also so if you can find "Belle Saison" from Lallemand then this is another good option.
https://homebrewanswers.com/shop/wp-content/uploads/2016/09/home-brew-answers.png
0
0
Neil
https://homebrewanswers.com/shop/wp-content/uploads/2016/09/home-brew-answers.png
Neil
2016-01-23 08:59:24
2016-02-14 09:22:53
Beginners Guide To Home Brewing Belgian Beers