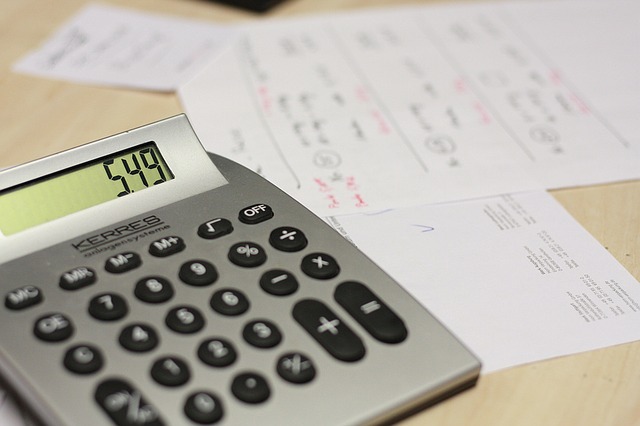 Tools are there to help you do a job and the tools that I turn to time and time again are brewing calculators.
Admittedly there can be a lot of maths involved in home brewing and it's good to know the maths behind say what level your bitterness is going to turn out at or what the specific gravity is going to be from the malt you've got in the recipe.
Having to do this by hand every time though just isn't necessary because there are calculators and recipe construction tools online that cover pretty much everything you need to know when calculating and designing a recipe. Best of all they are all free!
Some of The Best Home Brew Calculators
I have picked out a few of the home brew calculators that I have used the most frequently. There are many more calculators online so by all means drop a comment below. These few particular examples below are the ones I use most frequently so that is how I have picked them.
TastyBrew Brewing Calculators
To begin with let's take a look at the extensive range of calculators offered by TastyBrew.com This was one of the first websites I came across when I started brewing and the home brew calculators they offer will cover pretty much all you need from complete recipe calculation that shows OG, FG, IBU, SRM, and ABV from a given recipe, to the calculators for bitterness, bottle priming, keg carbonation, mash infusion which helps calculate volumes and temperatures to hit your mash temperature and sparging.
These tools aren't just the basic input a load of figures and it will do it for you, they are programmed so should you use the complete recipe tool it contains pretty much every grain, adjunct and sugar already so you don't have to look up extract and colour figures for each malt.
The interface for these calculators isn't quite as slick as some of the others and no metric figures is the main downfall for me. That's why I have chosen the next option.
Brewtoad Recipe Calculators
Next up is a tool called Brewtoad which is a all in one recipe design tool and community. When I first come across this I was pretty impressed, it's set out well and is easy to use plus once again all the details are pre-programmed saving you a ton of time. You won't have to go through looking up malt specifications as it is all there.
This tool I would say as a recipe calculator is one of the best online in my view it beats the Tasty Brew version simply because it allows metric units as well as U.S units and for me being a metric user it means I don't have to convert to and from lbs to kg. I use it mainly when developing beer recipes as I can quickly add or subtract ingredients and change things around quickly before finalising a recipe
As well as this the recipe calculator is linked to the growing community at Brewtoad where once you have input your recipe you can save it and share it with others as well as browse their recipes. The community seems to be growing and are pretty active so it's a good place to pick up tips and learn a thing or two.
Yeast Pitching Calculator
If anyone has ever listened to a the Brewing Network I'm sure you've heard of this calculator that's been created by Jamil Zainasheff also the co-author of the brilliant Brewer's Yeast book. Unlike the previous two calculators this has only one function which is to calculate your yeast pitching rate.
To be honest it's not one I use all to often and I find it a bit over the top for my needs. I am happy as long as I know I've pitched enough yeast i.e make a starter.
There are a few occasions where I have used it for liquid yeast strains that are past their expiry. The calculator let's you know how much of a starter to build after putting the manufacture date in.
It's a fairly in depth tool but all the instructions are there to get you going.
Brewer's Friend

This site is great if you quickly want to do something like adjust for temperature on a hydrometer reading. It's easy enough to just open up the page put in some figures and get a result.
The list of calculators on the Brewer's Friend are pretty extensive and cover pretty much all the calculations you are ever going to need, plus they have a whole recipe calculator.
Some of the most useful calculators at Brewer's Friend are the bottling and kegging ones. I use these alot to calculate priming sugar additions to carbonate a beer and they have always been accurate and worked perfectly.
Plus once again both metric and US units so most should be covered.
Jim's Beer Kit Water Treatment Calculator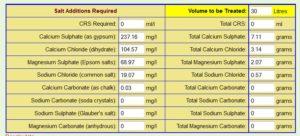 I have recommended this calculator on Home Brew Answers before. This is my go to tool for working out water salt and mineral additions. Check out this post on water treatment for a full rundown of how I use the calculator and for some more information on how to treat your water for brewing.
All in all these online resources should cover pretty much all of what most home brewers are going to need and a lot of what you will get in software packages you have to pay for. Of course software is always going to be more comprehensive compared to an online application but ultimately they are free to use and save a lot of time compared to doing things manually.
Do you know of any good online calculators or tools you find particularly useful? If you do then be sure to add them in the comments below.
https://homebrewanswers.com/shop/wp-content/uploads/2016/09/home-brew-answers.png
0
0
Neil
https://homebrewanswers.com/shop/wp-content/uploads/2016/09/home-brew-answers.png
Neil
2016-03-08 09:13:20
2016-03-08 09:13:20
5 Of The Best Online Home Brew Calculators