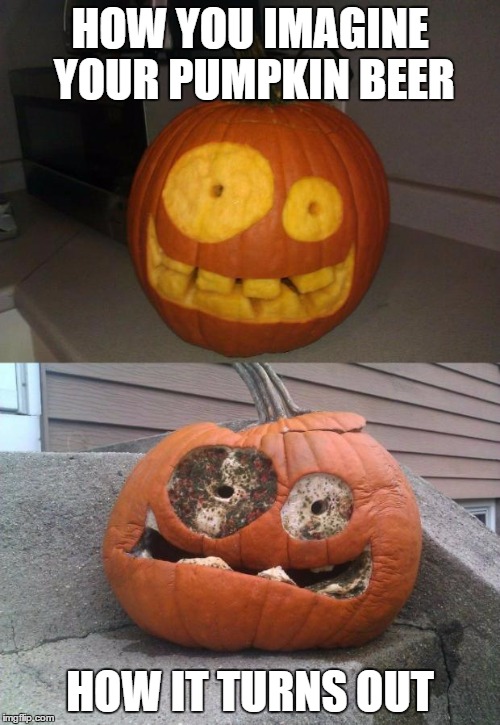 I don't want to ruffle any feathers but I just don't get it. It seems primarily an American tradition but it is definitely something that's creeping over to the UK, people seem to go crazy for pumpkin beers.
I'll admit, I have brewed one myself a few years ago and in all honesty, I couldn't tell there was any pumpkin in the beer. The recipe called for a fair amount of spices and that was what the beer tasted of. Being from the UK I have never had pumpkin pie before so I can't really tell you if it was similar or not. This year I think I'll stick to winter warmer style beers and forego the pumpkin.
If however you are a fan of pumpkin beers then enjoy the Autumn and good luck in your home brewed pumpkin efforts!