I am sure there is a great divide between reasons why people get into home brewing, saving money being one of those benefits that may be the whole reason you started brewing in the first place but for others just an added bonus.
It is a definite benefit though that brewing beer cost far less than buying it. Our premium beer kits as an example cost between 1.20 – 1.40 a pint which if you take a look at the range on offer, they are not your average supermarket beers.
One of the things I have lost track of is the amount of money I've saved myself over the past few years. I go to the pub quite frequently and find myself paying up to £3.50 a pint in some places (I live in Cornwall). It may be in part due to the cost of drinking out that we find more and more of our pubs closing and people going to the supermarket and buying the cheaper beer they can find on offer at the time.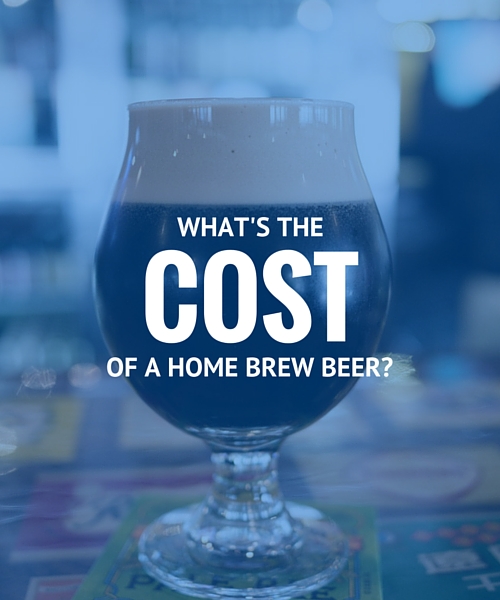 I have no problem with what type of beer people drink whether it be light, fizzy mass produced lager or the "craft beer" that seems to cost a whole lot more than the former. I can say however I can brew a batch of beer for cheaper than anything I can get in my local supermarket. I don't have to wait for offers on my favourite type of beer, I'll just buy the ingredients and brew it.
How Much Does It Cost To Home Brew (Or How Much Can I Save)
The amount of experience you have as a brewer will affect how much it costs to brew. If you have never brewed before then you will have to get some equipment together first and this obviously costs (although you can pick up a lot of stuff second hand). Also whether you brew all-grain or using extract/beer kits will have an effect on the cost of ingredients so let's break it down.
Initial Outlay For Equipment:
There are a lot of places online, or if you have a local home brew shop you can pick up equipment so have a look around. Plus like I said before look for second hand equipment because you can get some absolute bargains. Typical starter kits have something like the following:
5 Gallon Carboy
Plastic Fermenter with Lid
Bottling Bucket
Sanitizer
Carboy Bung
Airlock
Hydrometer
Bottle Brush
Bottle Capper
Bottle Caps
Thermometer
Bottle Filler
Siphon Tubing
A good price for this equipment would be around the £60 mark and with this you can either pick up beer kits from you home brew shop or if you have a large enough pot, you can make your own malt extract beers, using your own recipes. This allows you to make pretty much any sort of beer you can think of and of course is less than paying for the finished product in the shops.
Cost of Ingredients
Now of course if you have the equipment it's a case of getting the ingredients so let me give you an actual example.
The 3 recipes below are beers I have brewed before. I have the exact prices for because I use brewing software that has the prices listed from my usual home brewing shop. Two of these three recipes aren't really the normal beers that you go out and buy (one of them was a Barley Wine at just over 10% ABV). Here's what they cost me to brew:
Elderflower Kolsh – £10.46
English Bitter – £9.92
English Barley Wine – £17.30
All the recipes were all formulated to make 19 litres so in total that's 57 litres or approximately 100 pints of beer. I made 100 pints for £37.68 or just under 40p a pint.
It doesn't matter what offer you're supermarket has at the moment, you're going to struggle to find a cheaper pint. Bear in mind that these prices are for brewing all grain and whilst the equipment is more expensive because as well as the stuff listed above you'll need a mash tun and kettle, it's obvious it will pay for itself over the course of a few brews.
What About Malt Extract and Beer Kits?
Both beer kits and malt extract are options to the home brewer and will make a pint around the 50p – 75p mark depending on what you go for and require only a few basics to get going. This starter kit from Woodfordes for instance gives you all the equipment you require including a barrel (so you don't have to bottle) for only £69.99 and that includes a beer kit for 40 pints of beer. By the time you make your second beer kit you'll have recovered the initial expense
As with anything shop around to find the cheapest prices for everything you need to buy and the saving stack up in a very short space of time.
Brewing A Cheap All Grain Beer
Some of you may turn you're nose up at this but I believe there is many a brewer, especially here in the UK that home brews solely because it's cheaper than buying beer.
Don't bother trying to deny it although there has been somewhat of a renaissance in the beer industry, the whole craft beer thing and artisan beers, some people just like a cheap pint and I am going to try and come up with the cheapest but still have plenty of flavour.
Here is the price per pint of the cheapest beer I can brew:
22p
Here's the recipe:
Batch Size: 23 Litres
Original Gravity: 1.043
Final Gravity: 1.011
ABV: 4.1%
Bitterness (IBU): 29
Est. Colour (EBU): 8
| Amount | Item | Type | % or IBU |
| --- | --- | --- | --- |
| 4.15 kg | Maris Otter Malt (5.9 EBC) | Grain | 100.00% |
| 40 gm | Goldings, East Kent [5.00 %] (60 min) | Hops | 22.4 IBU |
| 20 gm | Goldings, East Kent [5.00 %] (20 min) | Hops | 6.8 IBU |
| 20 gm | Goldings, East Kent [5.00 %] (0 min) | Hops | – |
| 1 Pkgs | SafAle English Ale (DCL Yeast #S-04) | Yeast-Ale | |
A Very Simple Recipe
If you are looking for a low cost beer you have to copy the big breweries and cut the cost of your base ingredients to a minimum, that's why this recipe is so basic probably excessively so as there is only a base malt and single hop. I didn't however want to compromise and make it too low of an ABV and have an insipid beer. The same goes for hops, although we are going for cheap we aren't going for tasteless
Cost of Ingredients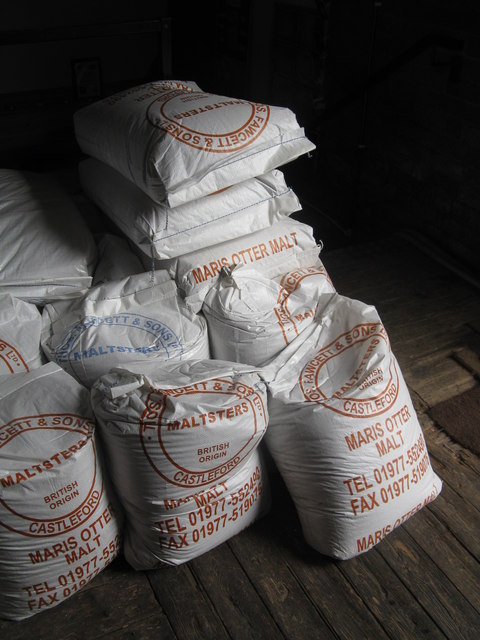 Now this is the point where you really have to squeeze out the pennies. I did a bit of research and tried to source the ingredients as cheaply as possible. The cost of malt local to me is £30 for 25 kilos. Hops I managed to get for £3.60 per 100g and yeast for £2.55 per sachet
This means the ingredients for this recipe will come to £8.87. A batch size of 40 pints leaves you at 22p per pint.
What About Other Costs?
There are some other costs that would boost your cost per pint I haven't included for example if you were to bottle your beer you're going to need caps and bottles, most people will have bottles already saved but caps are going to increase your cost per pint by around 1.5p depending on where you get them from. If you keg the beer then no extra cost.
Priming sugar to carbonate your beer hasn't been included. The reason being is such a small amount is used that it doesn't really alter the cost per pint, not by a whole penny at least, this was calculated by carbonating to 1.5 volumes of CO2 at least.
Then there would be the cost of equipment and energy, for me the equipment has paid for itself over the years I've had it so it was negligible, for other people however if you have to buy equipment to make the beer it's going to effect the cost. I haven't included to cost of energy used to produce the beer because, frankly, I can't be bothered.
All Grain Brewing Has Got To Be The Cheapest Way?
It's true that all grain brewing is the cheapest way to brew beer, if you haven't got the required equipment however and weren't going to be brewing frequently you might as well start by brewing beer kits which still works out at between 30p-50p per pint.
Getting Started Brewing
If you've never brewed before and you would like to get started then check out the guides here on Home Brew Answers, start on the beer kit guide then move onto the extract brewing guide and you'll build up a fuller understanding of brewing.
https://homebrewanswers.com/shop/wp-content/uploads/2016/09/home-brew-answers.png
0
0
Neil
https://homebrewanswers.com/shop/wp-content/uploads/2016/09/home-brew-answers.png
Neil
2016-04-10 19:01:36
2017-04-26 15:55:06
How Much Does A Pint Of Home Brew Cost?